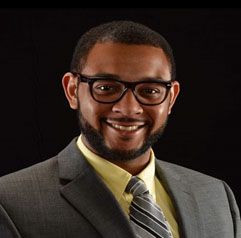 John W. Ridgeway, Jr.
Vice President of Operations
As Vice President of Operations of Ridgeway Homes, John helps with the implementation of strategic growth and development plans as well as setting operational and financial goals for the company. John's day-to-day company operations responsibilities include the direction of project management, estimation, purchasing, and marketing. He works with each client, associate and employee to maximize their personal company experience and to help company assets operate at their full capabilities. John has been a lifelong employee of Ridgeway Homes. He has worked his way through the company; from fetching water on job sites for employees to assisting clients on choosing design features to helping develop company-wide budgets, he has been there for it all.
While attending Ole Miss, John worked for two nationally recognized property management and development firms and was active in on campus organizations such as the Student Programming Board, College Republicans, and Ole Miss Habitat for Humanity.
John holds a Bachelors Degree from The University of Mississippi with a dual major in Corporate Managerial Finance and Real Estate Analysis. John is a licensed commercial general contractor with a NASCLA designation in the State of Mississippi and Louisiana. He also a licensed Real Estate Broker in the State of Mississippi and is an active broker which allows clients to have proper representation in the land acquisition step in the home construction process.
John's accomplishments included leading us to become a Certified Professional Builder and Remodeler, multi state licensing, and receiving The Mississippi Business Journal's Top 50 under 40 most influential Business people in which he was chosen as one of the top 10.